Worship & The Church
At St. Mary's, we recognise that 'with God all things are possible' (Matthew 19:26). Everyone is valued, respected as an individual and encouraged to achieve their full potential.
Our faith, underpinned by our core Christian values of love, respect, creativity, forgiveness and perseverance, is at the heart of school life.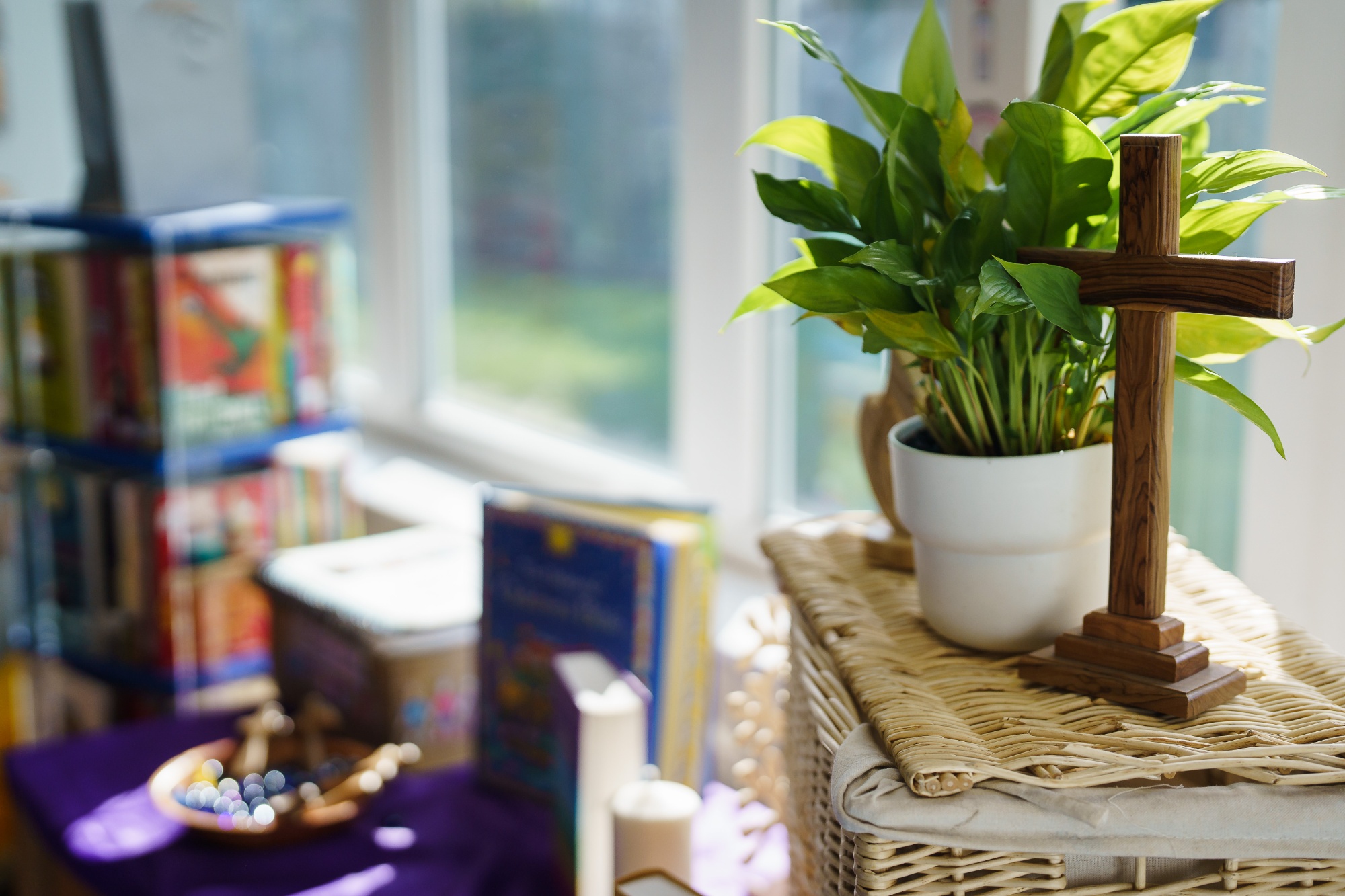 Being a 'Church' School, founded in Christian traditions, this defines the nature and way we do all things for all members of our school community and beyond and, as such, our warm and heartfelt welcome is for all people of faiths and no faith equally and inclusively.
At St Mary's CE Primary School we believe our whole community should thrive spiritually and academically in a loving, caring school family where everyone is valued. We will grow together, following Jesus, secure in the love of God. Part of achieving this vision includes trying to keep God at the centre of what we do as a school.
Every day, we have a collective act of worship where there is opportunity for reflection and prayer. Prayers are said are different points during the school day.
Our core values - love, perseverance, creativity, respect and forgiveness - can be found throughout school. Children explore what these values mean through daily worship, celebration, reflection and in conversation with staff.
We value the links we have with St. Mary's Church. During the school year, visits are made to St. Mary's Church as part of the RE Curriculum, or to take part in a special service held to commemorate a particular event. We warmly welcome visitors from the church, and others, to lead our worship in school. We endeavour to provide opportunities for modern ministry through song and dance to engage and inspire our young people in their journey with faith.
At our school, we respect and appreciate the diverse range of beliefs and practices within our community. We encourage our students to learn about different religions and cultures, fostering a spirit of tolerance, empathy, and understanding.

Remember, worship is a personal journey, and each individual's path may be unique. We are here to support and celebrate the rich tapestry of faith and spirituality within our school community.